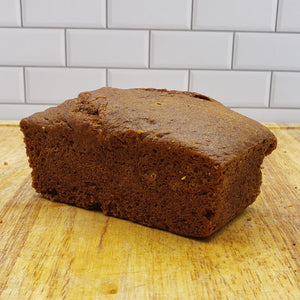 Gluten-Free Banana Bread
NO ONE makes banana bread like this. 100% gluten-free, vegan, and organic. Firm, moist, and full of real banana flavor!  Every single loaf is handmade.

Description:  10 oz loaf
Shelf Life: 1 week refrigerated.
Ingredients: oat flour, banana, coconut oil, coconut sugar, chickpea flour, vanilla extract, baking soda, pink Himalayan salt.
100% certified gluten-free and organic ingredients
---